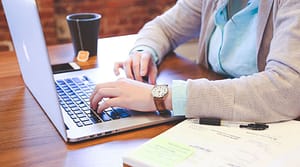 Course Description:
We bring you this wonderful course on Group Discussion. This detailed course will help you understand all the important concepts and topics of Group Discussion.
Group Discussion is an important tool in the selection process. It is mostly used for selecting candidates for management posts. Here, the candidates are divided into small groups.
Each group contains two to three candidates. Each group is given a topic for discussion.

They are also given a time limit for discussing this topic. The topic may be a general or current topic.
Each participant has to give his or her views about this topic.

The selectors observe the full discussion. After the time limit is over, the best candidate from the group is selected.
Three requisites for any general group discussion:
1. Extensive knowledge base related to state, country and globe.
2. Areas are politics, sports, science &trade commerce, Industry and Technology, MNC, etc.
3. Analyze the social, economic issues logistically.
Benefits of group discussion:
1. Your true personality is revealed and qualities of leadership crystallize.
2. Evaluation parameters
3. Language skills
4. Academic knowledge
5. Leadership skills
6. People handling skills
7. Team work
8. General knowledge